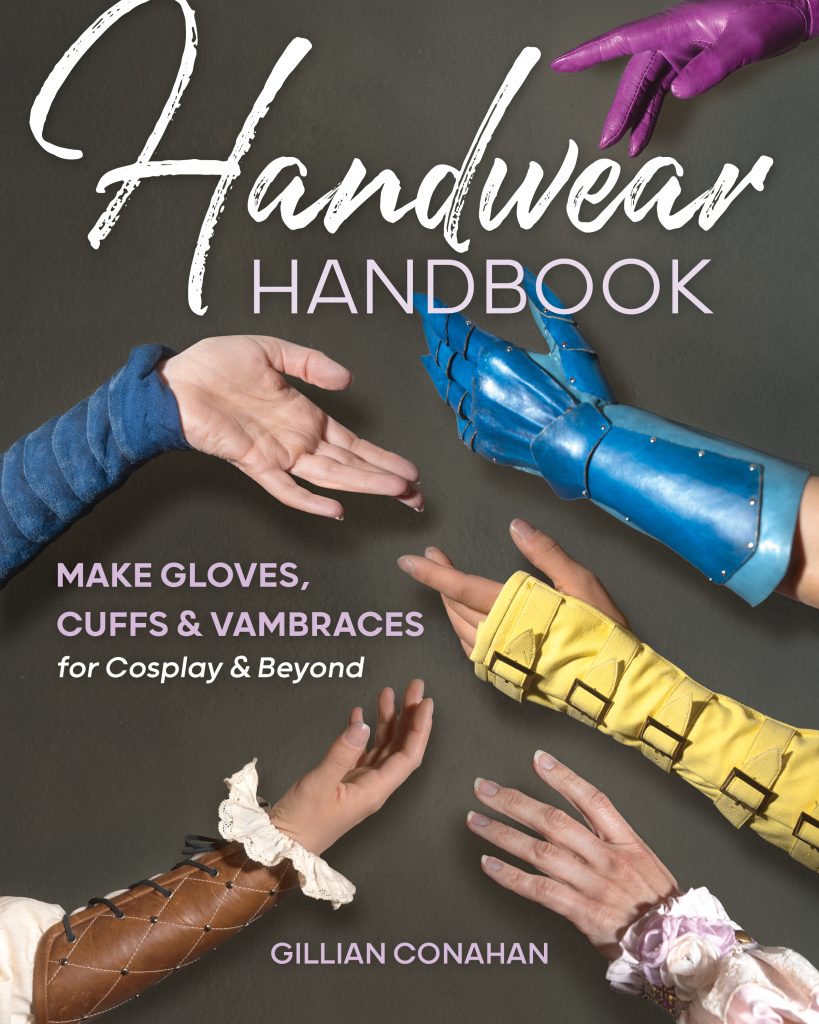 Sharp eyes may have caught this up for preorder already, but for everyone else: I have a new book coming in April! The lovely folks at FanPowered Press saw fit to indulge my interest in glovemaking, as part of their impressive and growing library of cosplay craft books. The market for cosplay crafting content has changed a huge amount since my first book came out five years ago, and many excellent creators have been venturing into the realm of print. So this was a wonderful opportunity to dig in on one of my favorite topics instead of feeling like I had to cover a bit of everything, because I'm in great company these days.
Glovemaking is a fun topic because although it's a very specialized crafting niche, it's one that touches nearly every cosplay genre. Superhero comics, historical epics, magical girl shows, high fantasy, and science fiction all feature interesting and specific handwear. I tried to include a little something for everyone in this book, which uses a couple of basic patterns (plus more that you can draft yourself) to create nine totally different looks, ranging from a simple ruffled cuff to a full armored gauntlet. I expect that all the cosplayers out there will immediately strip these projects down to their component parts and run away to make something completely different with them, which is one of the most magical things about cosplay and I wouldn't have it any other way.
In addition to the projects, I poured in as much information as I could fit about glovemaking materials, hand and machine sewing techniques, useful embellishment methods, fitting and working with glove patterns, and more. There are tips for seamlessly incorporating gloves into bodysuits, for working with tiny pieces and tinier seam allowances, and adding straps and hardware details to your creations. So even if you don't feel like diving into the full gusseted glove experience just now, I hope you'll still find plenty of material that's interesting and relevant to your own projects.
The brilliant Neil Bonabon did the photography for the cover and interior project photos, so I can crow about how beautiful they are because that's the one bit I didn't do myself. He's added elegance and drama to this ambitious little craft book, and I hope you'll find it as inspiring as I do.
The Handwear Handbook will be available April 25th, and can be preordered now at your local independent bookstore or your favorite online retailer!
Amazon • Barnes & Noble • Bookshop • IndieBound • Powell's