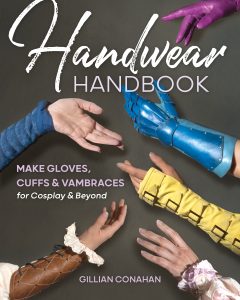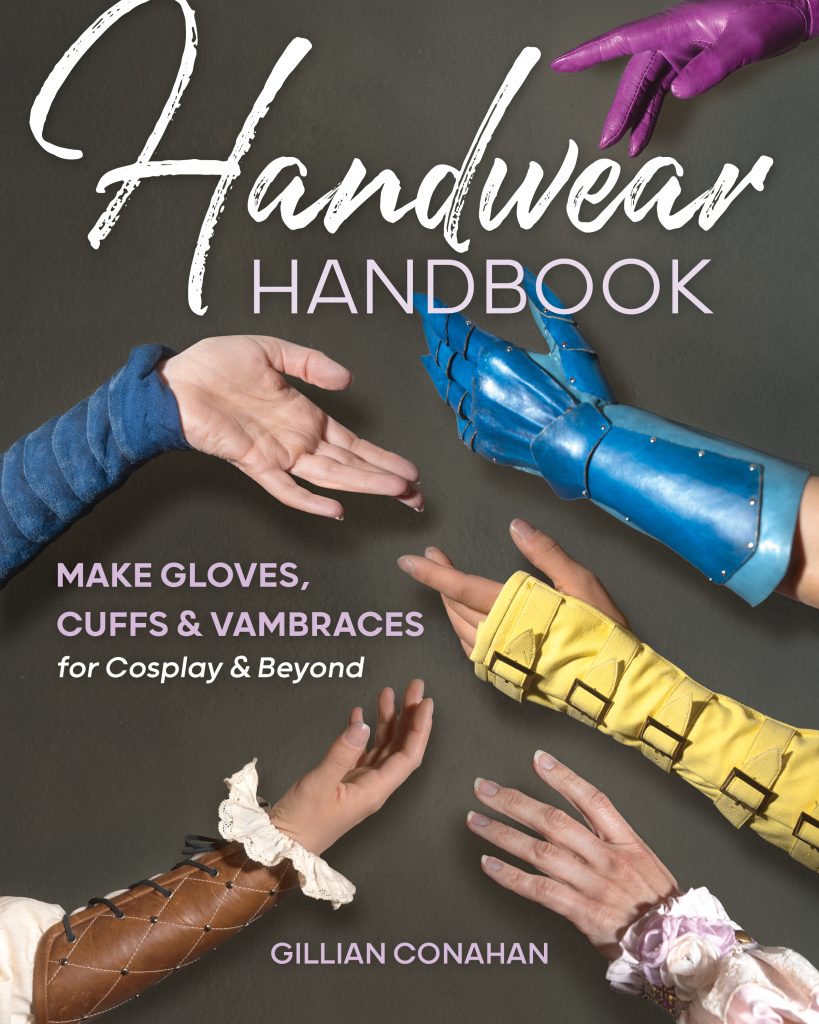 I have to admit it: I love making gloves. Yes they're notoriously fiddly and time consuming. They use tricky materials and tiny seam allowances, and they have to fit like, well, a glove. But when you absolutely nail it? There's nothing more satisfying than the first time you pull on a perfect custom pair.
They're also an essential part of costumes from nearly every genre, from high fantasy and historical epics to science fiction, superheroes, and magical girls. A magician's stage ensemble and a heavy armor build can look equally incomplete without handwear. So a little bit of time and focus will be abundantly rewarded, with pieces that are comfortable and functional and add that final bit of polish to your handmade costume.
This book is an attempt to take some of the frustration out of glovemaking, and give you a range of glove and handwear options to suit almost any costume. It covers materials, hand and machine stitching techniques, detailing ideas, and adjusting patterns to fit. The nine projects include full patterns for stretch and non-stretch gloves and variations, plus several methods for creating your own bracers, wrist cuffs, wraps, and even a few armored pieces. I hope that you'll be inspired to create some fabulous handwear, and that these pieces will become staples of your future cosplay and costume builds.
Out April 25, preorders open now!
Amazon • Barnes & Noble • Bookshop • IndieBound • Powell's